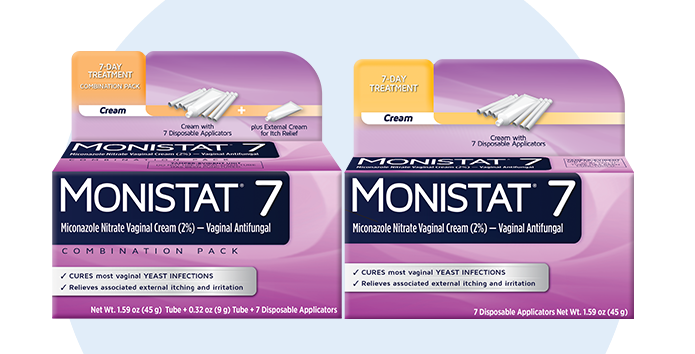 MONISTAT® 7-Day Treatment Options
A nightly low-dose treatment with smaller amounts of the active ingredient evenly distributed over a week
MONISTAT® 7-Day Treatment Combination Pack
7 doses contain 100 mg of miconazole nitrate each
Package includes:
MONISTAT® 7-Day Treatment
7 doses contain 100 mg of miconazole nitrate each
Package includes:
1 tube (45 g) of miconazole cream with 7 disposable applicators
For treatment to be effective, your patient must take all 7 doses over 7 consecutive days.
All MONISTAT® products can take up to 7 days for full clinical cure.
Recommend MONISTAT® 7 for pregnant women and patients with diabetes.