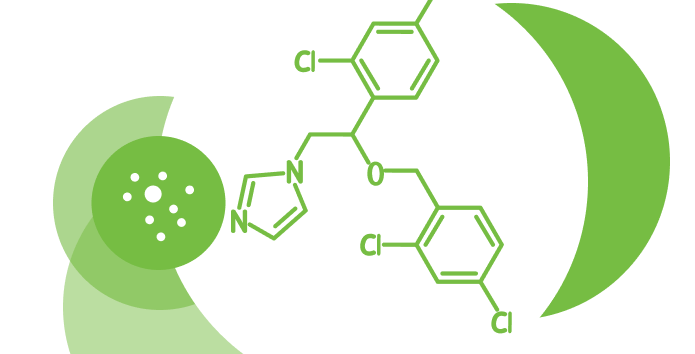 Broadest Spectrum
MONISTAT®
provides the broadest spectrum treatment of yeast infections
* more than fluconazole 5, 16, 18
MONISTAT® treats the yeast species that cause 99.8% of yeast infections 16,18
MONISTAT® provides the broadest treatment of vaginal yeast infections,* more than Diflucan® (fluconazole) or any other prescription azole. Recent data also show that miconazole, the active ingredient in MONISTAT®, treats C. glabrata—the most prevalent non-albicans species—while the prescription azoles do not.16,18,22
MONISTAT®: Broadest treatment vs prescription azoles
Recommend MONISTAT® to cure your patients' yeast infections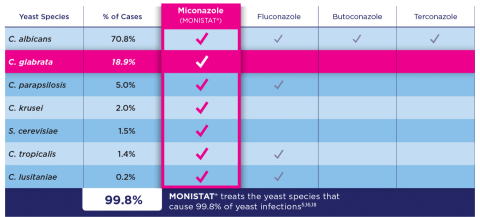 *vs all first-line prescription drug products. Diflucan is a registered trademark of Pfizer Inc.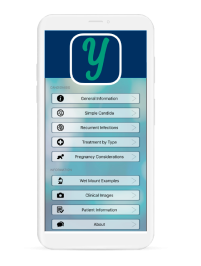 APP SUPPORTS VVC DIAGNOSIS, TREATMENT
Finding the best treatment plan for your patients has never been more convenient. The Vulvovaginal Candidiasis app from the International Society for the Study of Vulvovaginal Disease (ISSVD) has been designed to be used during patient visits and includes such features as:
a treatment-by-species algorithm
wet-mount and clinical images
diagnosis and treatment information, including dosing
The ISSVD app is available at the App Store.