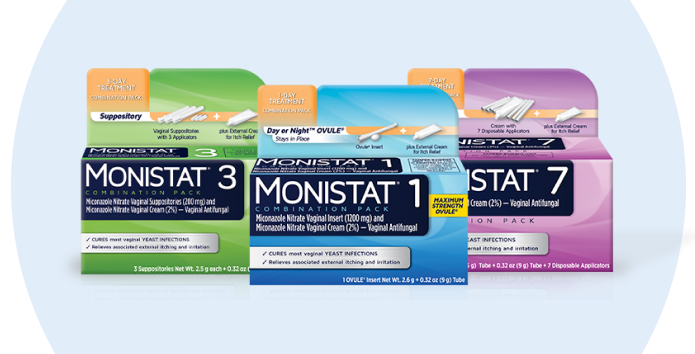 Monistat® Products & Dosages
Recommend the #1 OTC Yeast Infection brand, Monistat®, for treatment 23
With MONISTAT®, you can offer your patients a range of convenient yeast infection treatment options that relieve symptoms fast. In fact, some national health plans now recommend OTC treatment with miconazole/MONISTAT® before a prescription.
All MONISTAT® products can take up to 7 days for full clinical cure, regardless of the dosing.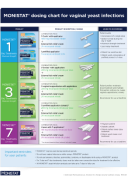 Product Dosage Chart
Learn more about each Monistat® product, its dosages, differences and when to recommend to your patients.