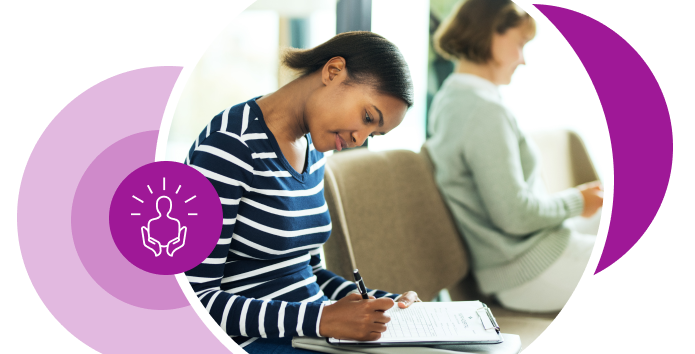 Patient Satisfaction
Patient Survey results show that patient
satisfaction is high with MONISTAT

® 5
Almost all patients reported fast cure & symptom relief with Monistat

®

Almost all patients were satisfied with Monistat
95% said they were very satisfied or satisfied with Monistat®

Almost all patients would use Monistat

®

again

97% said they would use MONISTAT® again
The MONISTAT® Patient Trial Program is a large hands-on experience trial that allowed physicians, nurse practitioners , certified nurse midwives, and physician's assistants to provide full-sized MONISTAT® products to patients at no charge.

Participating practices were provided with four boxes each of MONISTAT® 1-, 3-, and 7-day (miconazole) therapy, plus four boxes of MONISTAT® 1-Day tioconazole ointment. For each patient receiving MONISTAT®, women's healthcare providers completed a dispensing card detailing why they recommended the product that they selected. Patients were also asked to complete a feedback card with information on product performance and levels of satisfaction.

Data of this nature has rarely been recorded, as satisfied patients may not always follow up with their healthcare professional.